Chesterfield Bankruptcy Attorneys, Chesterfield, Virginia
Reliable. Experienced. Affordable.
Chesterfield Bankruptcy Law helps you determine if bankruptcy is the right step for debt relief. We help you through this challenging time, start to finish. Are you struggling financially? Contact us today to learn more about your Virginia debt relief options. We can set up a meeting in person, over the phone, or virtually.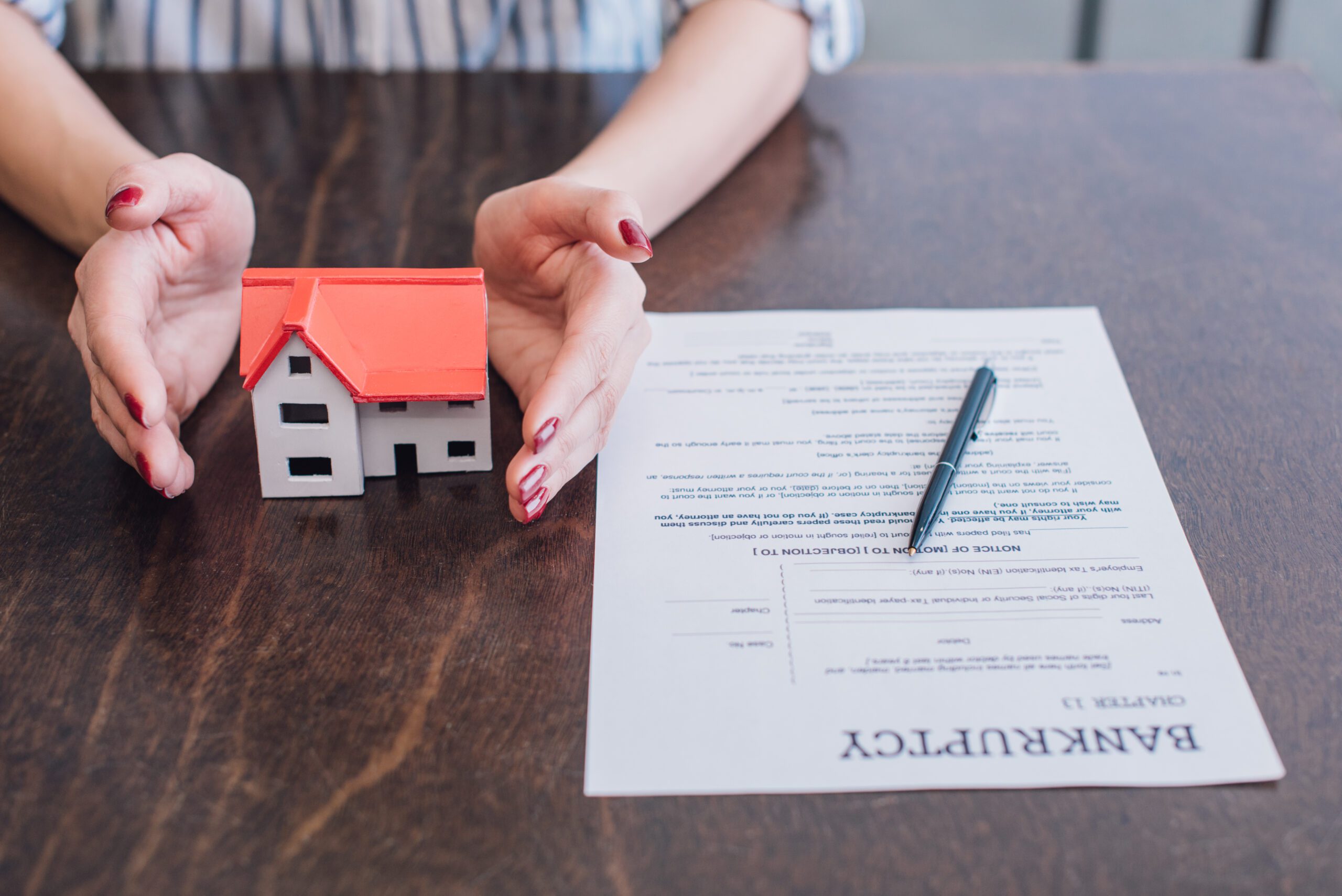 Known as "Fresh Start" bankruptcy. You may be able to keep your home, car, work-related tools, home goods, and more.
If you have steady income but too much debt, this option may work for you. After your last payment, any remaining debt may be discharged.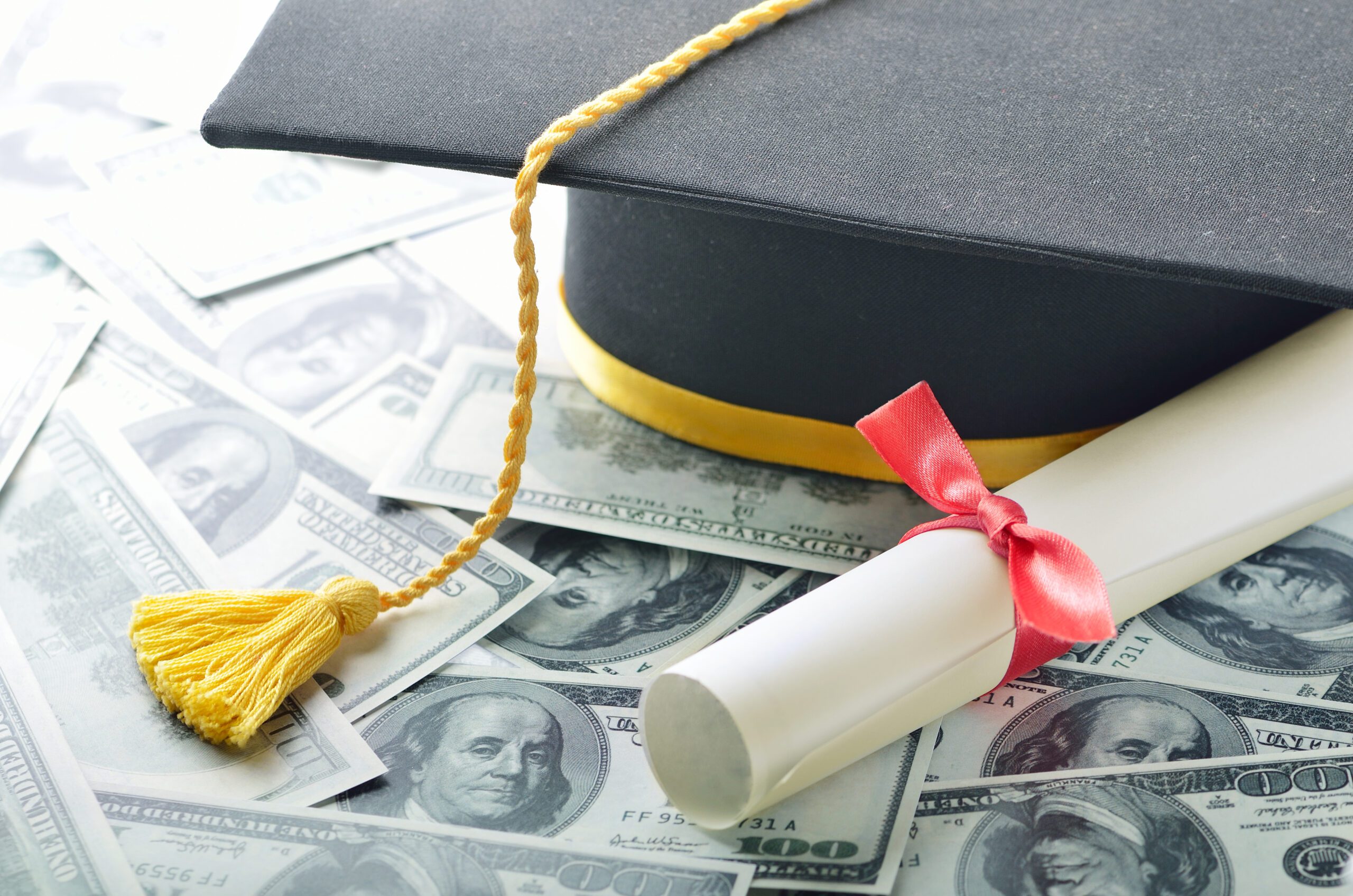 Let's discuss options that can help you handle overwhelming student loan debt. We can show you which alternatives can help you the most.
Request your free copy of "Relief is Yours" today.* 
Our book includes a short introduction to bankruptcy, with answers to commonly asked questions.
*Hard copy is available upon request.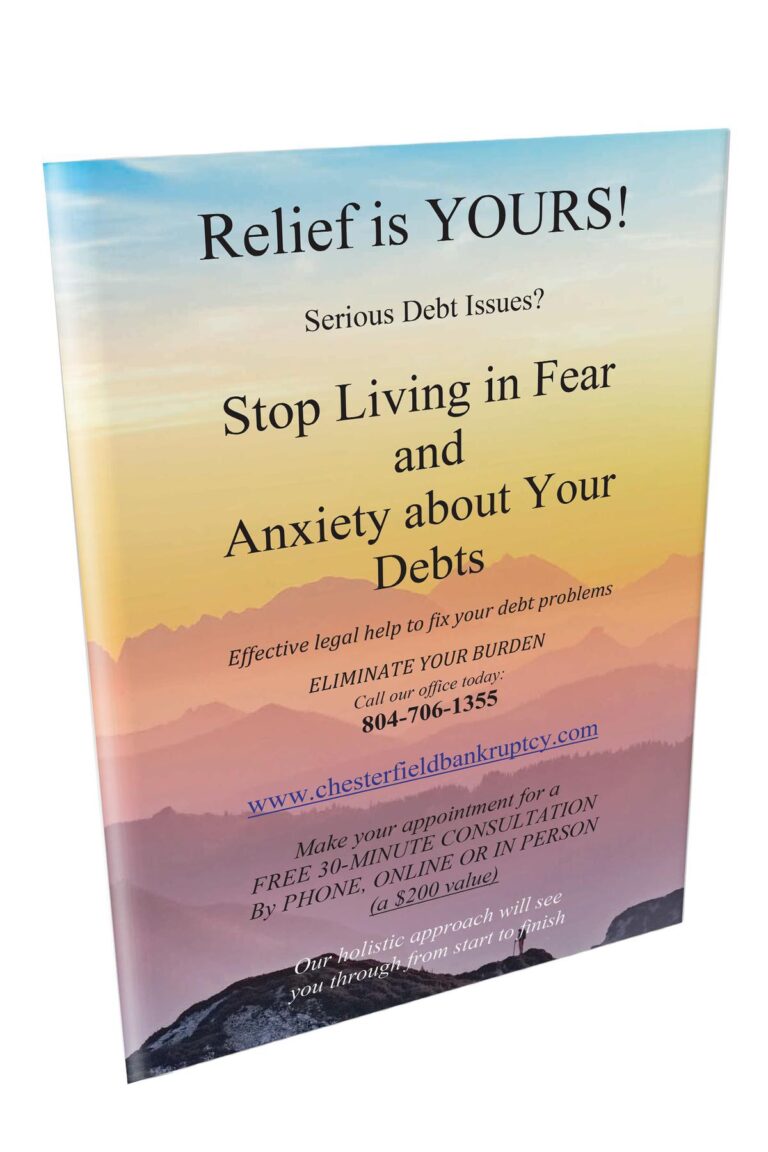 Bankruptcy in Virginia is a powerful tool that can help eliminate debt, protect assets, and reset the course of your life. Rather than ending your financial life, it can be a clean slate. Despite what you might hear, It IS possible to manage debt without losing everything. Every situation is unique and different options are available in most cases.
Relief for Unmanageable Debt
This is your life, and it's about so much more than money. Still, it can be difficult to think about anything else when creditors constantly harass you, your mortgage lender threatens foreclosure, or your paycheck is garnished. That pressure can take over your life, creating a stressful home and work environment.
Don't let creditors take advantage of you. Both Student Loan Law and Bankruptcy Law have changed since 2020. You may have options that fit your needs and budget better today than they did a few years ago. Contact Chesterfield Bankruptcy Law today to schedule a time to discuss your situation with our attorneys.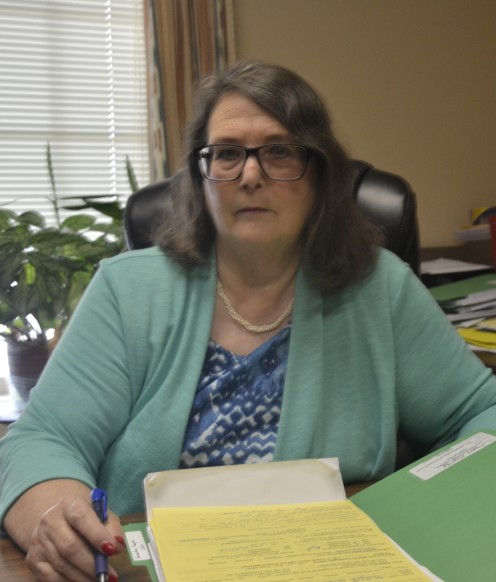 Jeanne is a Chesterfield bankruptcy lawyer who has worked with thousands of people in central Virginia move forward by helping them file Chapter 7 or Chapter 13 for nearly 30 years.  Before attending law school at the University of Virginia, she worked in banking and bank regulation.  This background gives her special insight into how creditors look at her client's situations. 
A life-long animal lover, she shares her home with multiple zany cats, with occasional visits by her step-children from her marriage to Hartley Roush, her husband, law partner, and best friend, who passed away in 2017.
Why Choose Chesterfield Bankruptcy Law
Contact Chesterfield Bankruptcy Law Today
Are you at risk of losing your car or home?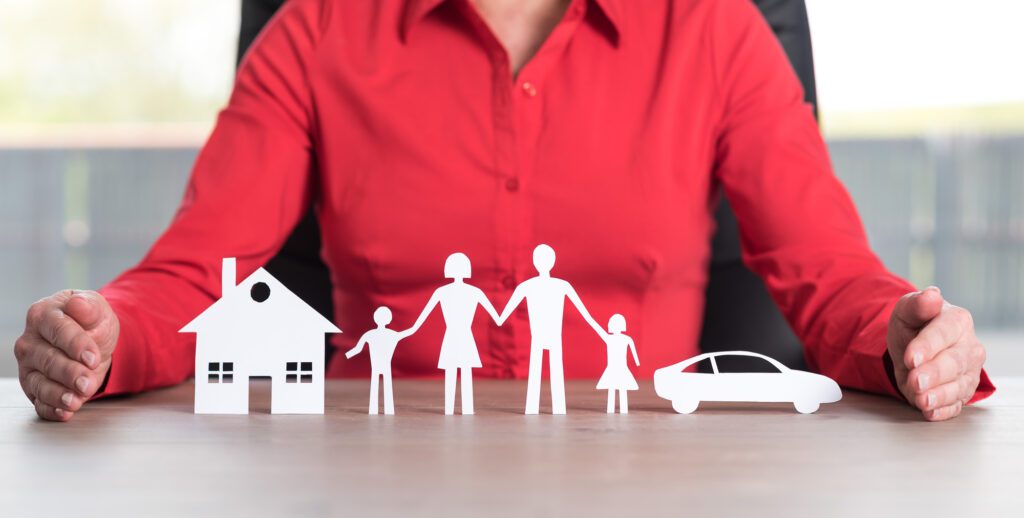 Contact us using the form or call a Chesterfield Bankruptcy Law attorney today at 804-706-1355. During your initial case consultation, we can discuss your situation and design a strategy that delivers a solution that works best for your specific circumstances.
We understand that the fear of losing your home can be overwhelming. In these cases, our eviction attorney can help you to find a defense strategy that lets you remain in your current home. For homeowners, we may be able to use bankruptcy as part of the solution to avoid foreclosure. By filing under Chapter 13 of the U.S. Bankruptcy Code, you may be able to temporarily stop eviction, foreclosure and repossession.