CHESTERFIELD BANKRUPTCY
CHAPTER 13
Stop Creditor Calls & Take Control of Your Life With Chapter 13 Bankruptcy
Do you have a lien on your home, wage garnishment, or lawsuits? Do harassing creditors call at all hours? Chapter 13 helps people who have consistent income but more debt than they can handle, get past financial issues and rebuild your credit.
If you work hard, but the monthly bills are more than your pay, you may be falling more and more behind. The team at Chesterfield Bankruptcy Law has the knowledge and tools to help you meet your goals and restart your life through Chapter 13 bankruptcy. Even if you aren't sure if bankruptcy is right for you, don't hesitate to reach out to us. We can answer your questions and help you decide the best path forward
Chapter 13 Bankruptcy is for Wage Earners
Chapter 13 enables you to pay creditors and keep assets by reorganizing your debt. It's intended to help individuals who have a job but don't earn enough to pay their bills. Chapter 13 has many of the same benefits as Chapter 7, such as: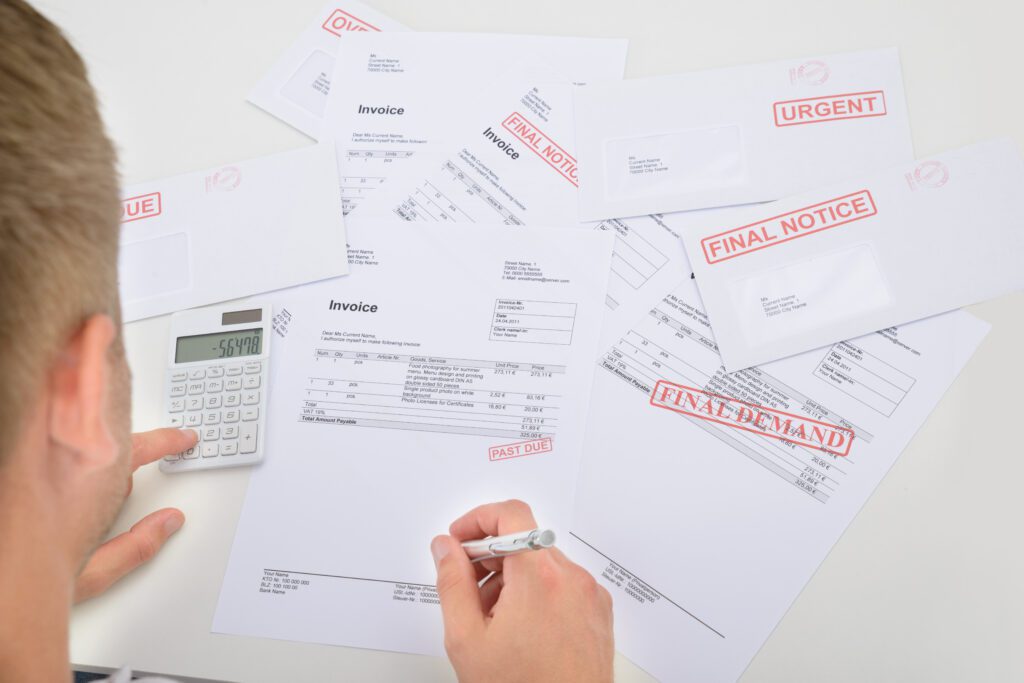 People who have a job and do not qualify for Chapter 7 may be eligible for Chapter 13. Contact our Chesterfield Bankruptcy lawyer today for a free, no obligation consultation. We can help you determine if bankruptcy in Chesterfield is right for you and if you are eligible for Chapter 13.
What Is Chapter 13 Bankruptcy?
Chapter 13 bankruptcy is sometimes known as reorganization bankruptcy. During this process, you pay back all or some of you debt over the course of three to five years. Debt not paid by bankruptcy can be discharged (or wiped out) at the end of the repayment plan. This allows you to retain possession of you assets while still shedding mountains of debt. 
How Does a Chapter 13 Repayment Plan Work?
CHAPTER 13 PAYMENT PLANS TAKE FOR THREE TO FIVE YEARS TO COMPLETE
The payment plan is the major component of this type of bankruptcy. It is tailored to your particular situation, specific income and debt. An experienced, knowledgeable Chapter 13 bankruptcy lawyer in Chesterfield can help you develop a plan. They can assess your debt and understand your obligations to pay.
After you and your attorney form a plan that satisfies your debts and meets your individual needs, it will be reviewed by the court-appointed trustee. This trustee will approve your plan, arrange a meeting of creditors, and then carry out the plan on a continuing basis.
A payment plan must address all your debt to receive approval. Some debts must be paid in full to satisfy the terms of the bankruptcy code. Other debt can be paid with a portion of the balance discharged at the end of the bankruptcy. A Chapter 13 repayment plan typically covers:
Click here and learn more about how we can help you with Federal Student Loan debt. Bankruptcy not required.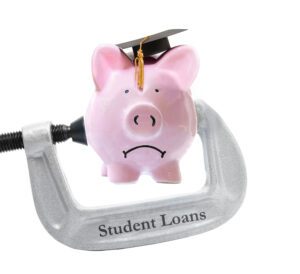 What is the Difference Between Chapter 7 and Chapter 13 Bankruptcy?
The goal of both Chapter 7 and Chapter 13 bankruptcy is to relieve the debt burden. However, they have different eligibility requirements. 
For Chapter 7 – Your wages must be below the median income in Virginia. It offers a fresh start by discharging most if not all of your unsecured debts after selling your non-exempt assets.
For Chapter 13 – If you have a steady paycheck but more debt than you can pay off, this  may be the right choice for you. The primary feature of this bankruptcy is the payment plan that allows you to pay a negotiated amount to each creditor. Payments are collected, then paid out by a court-appointed trustee. At Chesterfield Bankruptcy Law, we can help you create a realistic budget that considers not only creditor payments but also current necessities, including your mortgage or rent, vehicle, utilities.
Regardless of the bankruptcy type, all creditor activity stops once your case is filed. Typically, the court discharges (erases) any remaining debt at the end of your case, leaving you with a blank slate to begin rebuilding credit.
What are the Benefits of Chapter 13 in Chesterfield, Virginia
IN MOST CASES, YOU CAN KEEPT YOUR 401(k), IRA AND OTHER RETIREMENT ACCOUNTS. CONTACT CHESTERFIELD BANKRUPTCY LAW TODAY TO LEAN MORE ABOUT WHICH ASSETS ARE PROTECTED FROM BANKRUPTCY.
How Do I Qualify for Chapter 13 in Virginia?
To be eligible for Chapter 13, you must be within the debt limits.  For Virginians, it is approximately $465.275 of unsecured debt and $1,395,875 of secured debt. These amounts are current through 2025 but may change in the future. Unsecured debts include:
Credit cards issued by banks (i.e., Visa, Mastercard, Discover, American Express)
Personal loans
Medical bills
Secured debt is backed by collateral, usually an asset. The most common examples of secured debt includes:
Home equity lines of credit
Mortgages 
Auto loans
What are Chapter 13 Requirements?
You'll also need to submit proof of income within 14 days of filing to demonstrate that you have the means to pay down the debt.
THE AUTOMATIC STAY STOPS CREDITORS
Our Chesterfield Bankruptcy Lawyer Can Help You
JEANNE HOVENDEN HAS BEEN WORKING WITH BANKRUPTCY CLIENTS FOR NEARLY THREE DECADES
If you are drowning in debt, Chapter 13 can help protect your assets and get you back on track, financially. This powerful effective tool that can help you start over. 
Contact the bankruptcy lawyers at Chesterfield Bankruptcy Law today or call 804-706-1355 and learn more about how you can start a new financial chapter for your family or business.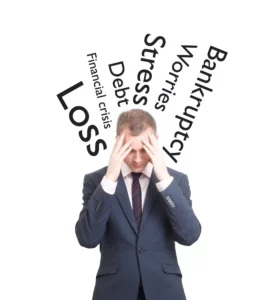 Filing for Chesterfield bankruptcy is a complex legal process. When done correctly, it can help you start over financially. Have tried working with your credit card companies, mortgage lender and auto loan company? If you haven't been able to make arrangements that allow you to pay your bills and still provide necessities, contact us today. We can help you take action and get your life back.
The attorneys at Chesterfield Bankruptcy Law can help you file bankruptcy and wipe out debt while protecting your assets.
Bankruptcy is a last resort. There may be alternatives that can help you deal with the financial burden. Call us at 804-706-1355 for more information and to find out if bankruptcy is the best option for you.